Connecting to Learning Locker LRS with xAPI

Step 1: Start in Your xapiapps, then login
Step 2: In the sidebar, click Manage Apps. Then scroll down to Learning Record Stores
Step 3: Click the Learning Locker logo.
Step 4: Scroll down and you'll see a form:
Hit the Install button. You'll need two details from your Learning Locker LRS:
your username
your password.
Step 5: Get Your Learning Locker LRS Details
Sign up with Learning Locker (if you haven't already).
Each learning locker account let's you run multiple LRS'.
To get started, click "Add LRS" in the side-menu: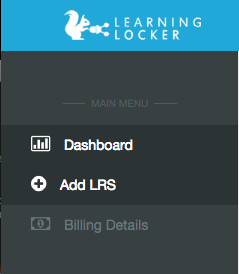 Step 6: Then follow the steps to create new a LRS.
The new LRS will be available from the menu in the top right:
Step 7: Click your new LRS's menu option.
Once your new LRS loads up, click the "xAPI details" option from the side-menu: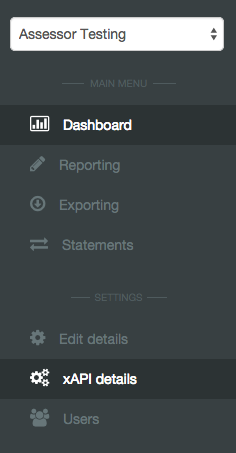 Step 8: Some xAPI details should show up under "Accept xAPI Statements".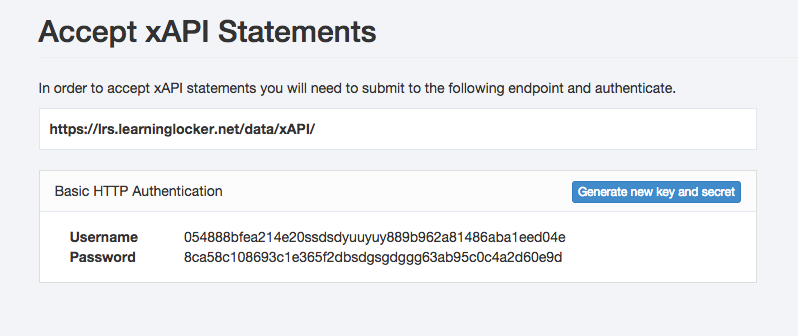 Step 9: Look down to the "Basic HTTP Authentication" sub-heading.
Make a note of the username and password.
Complete the Integration
Step 10: Go back to the xapiapps.
Fill in your Username and Password in your xapiapps > Hit the "Complete Installation" button